The Isle of Man is a magical island full of folklore and legend, where Vikings used to roam and fairies will look after you if you say hello when passing their bridge. Famed for the TT motorbike races, cats with no tails and four-horned Manx Loaghtan Sheep, the Isle of Man is full of things to do and places to see.
If you are intrigued, here are some things you need to know before you go:
---
*This site uses affiliate links and I may earn a small commission when you use my links and make a purchase without incurring an additional fee yourself.
Thank you for supporting this website. See my disclaimer page for more details.
---
Where is the Isle of Man?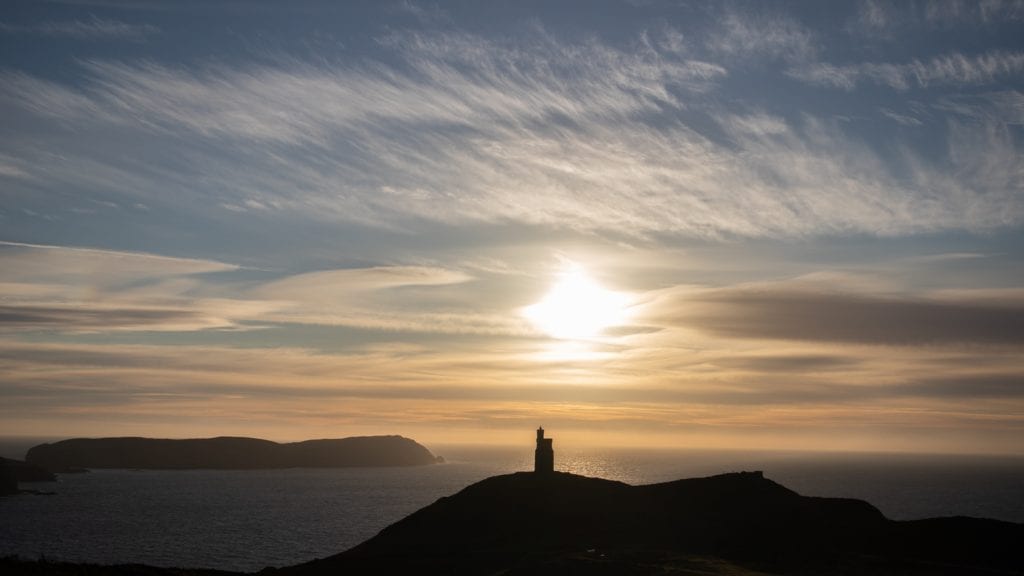 The Isle of Man sits in the middle of the Irish sea, between England, Scotland, Ireland and Wales. On a clear day, you can see their coasts of depending on where you are on the island. At approximately 33 miles long and 14 miles wide, the Isle of Man is ideal for a long weekend, week or a longer trip.
How do I get to The Isle of Man?
By Sea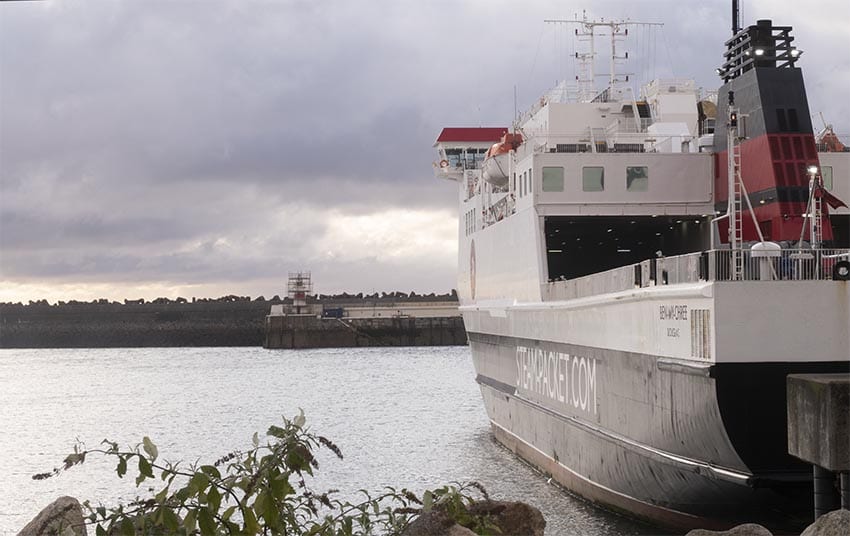 The Isle of Man Steam Packet Company runs a boat service between Heysham, Liverpool and Birkenhead in England and Belfast in Northern Island and Dublin in Southern Ireland and Douglas in the Isle of Man. Two boats are used: the catamaran Manannan or the Ben-My-Chree. Crossings can take between 2hrs 45 minutes and 4hrs 15 minutes depending on port and on tidal and weather conditions.
There is plenty of seating whether you choose to sit in the restaurant area or reserve seating in the Niarbyl Lounge or the Premium lounge. En-suite 4-berth cabins are available to book with TV and complimentary tea and coffee making facilities. There are also Premium cabins with extras of DVD players, fridges, a selection of cold drinks, snacks and papers and magazines. Two cabins with wheelchair access are available.
For our four-legged friends, there are two pet-friendly cabins as well as a pet lounge (£10 each way bookable in advance) on the Ben-My-Chree. If you do not have a booking or are travelling on the Manannan, your pet will have to stay in your vehicle for the duration of the crossing. Do remember to keep it ventilated
By Air
The Isle of Man's airport is Ronaldsway, just outside Ballasalla. There are flights from Gatwick, Luton, London City, Bristol, Liverpool, Manchester, Edinburgh or Dublin airports direct to the island. Check out Skyscanner for your nearest flight to the Isle of Man
Do you need a Visa for the Isle of Man
If you are coming from mainland UK, you do not need a visa to visit the Isle of Man. You also do not need a passport for entry if you have flown in from the UK, although you will need valid identification.
Getting about the Island
Driving on the Isle of Man
There are no motorways on the Isle of Man and most roads are 'A' roads and speed limits are clearly marked. The normal UK black and white circular road sign on the island means that you are in a 'derestricted speed zone' where there is no speed limit. Whilst you can drive at whatever speed you want, do remember that the roads can have other cars, motorcyclists, buses, cyclists, horses and the occasional wild animal if you are in more remote areas, and you should drive accordingly.
As you drive around you will see many barriers and padding on gates and walls, and you may get the impression that the Manx aren't very careful drivers, but these are actually protection for the motorbike riders who take part in the TT and other bike races around the island.
Railway tracks crisscross the island, so you also may have to wait at level crossings to let the trains go by.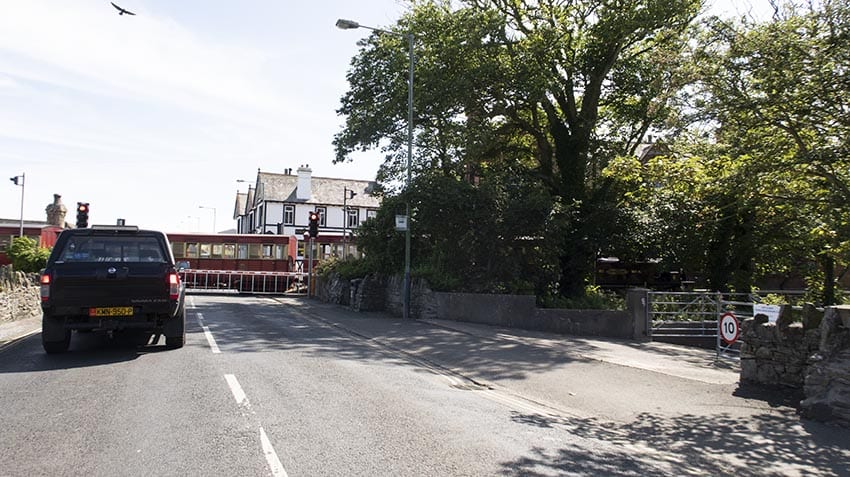 Parking
The Isle of Man uses a system of parking discs in non-paying zones. You rotate the dials to display the time you arrived, but if you don't display one, you risk getting a parking ticket. You can pick a parking disc up on the ferry, the Sea Terminal in Douglas or at any Post Office or Police Station. If you are hiring a car on the island, one should be in the car for your use.
If you are parking along the Promenade in Douglas, be careful as there is a two-hour restricted zone in place in certain areas (with no return within 4 hours). Also, you have to reverse into your parking space, you may get a parking ticket if you park the wrong way round!
Bringing your Motorhome or Caravan to the Isle of Man
If you are considering bringing a campervan or motorhome over to the Isle of Man it is safe to go ahead and book. However, towed caravans are a different matter. The roads on the island are often narrow and windy, so in order to minimise the impact on the roads, you will need to apply for a permit by emailing caravan@gov.im BEFORE you make your ferry booking. For more information see the Visit Isle of Man website.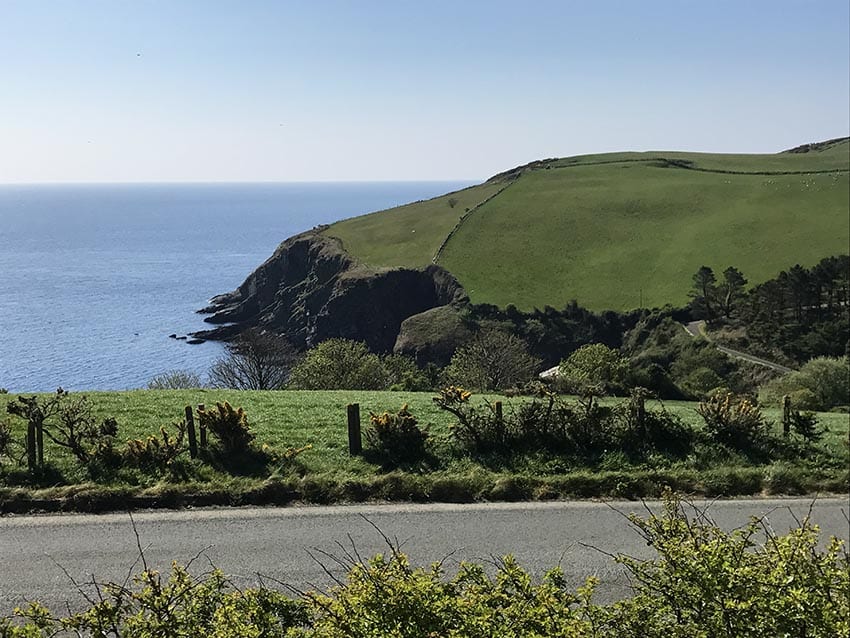 What is Public Transport like?
The bus system is quite extensive and regular, you also have a choice of travelling by train on the heritage railways, electric or steam. You can even have a relaxing jaunt along Douglas Promenade in the horse-drawn tram.
You can buy a Go saver (buses only) or a Go Explore (for bus and rail) card for 1 to 7 days at the Ferry Terminal, Airport, main stations or the House of Mannan in Peel. Alternatively, you can buy bus and train cards for the Isle of Man online. Well-behaved dogs can travel on the bus with you at a special dog fare.
Try a Treasure Hunt around Douglas
When is the best time to go?
This really depends on what you are going for. There is something going on most months and plenty to see and do whatever the weather. If you are not into motorbikes or motor racing, it is best to avoid the times when the races are on, particularly June when the TT is taking place and prices for the ferry and accommodation go up.
As Spring comes in, the hills are awash with yellow gorse and purple heather and if you are a walker, there are walks you can do whether it is raining, cloudy or the sun has come out.
What is the weather like?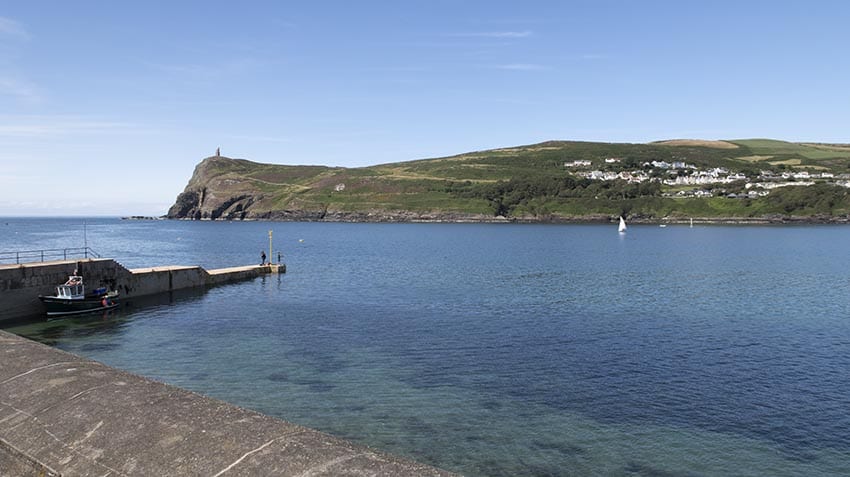 The Isle of Man has quite a temperate climate and rarely has extremes in weather, but like the rest of Britain, you can get all four seasons in one day, throughout the year, so you will need to pack for all eventualities. It is quite normal to start the day in jeans and end it in shorts, or vice versa, with an anorak and a swimming costume in the mix too.
June, July and August are normally the hottest months and January and February are the coldest. Being very coastal, a sea mist or haar can roll in at any time, and temperatures drop. But the Isle of Man on a clear sunny day, whatever the season, is glorious!
What is the currency on the Isle of Man?
You can use normal British currency on the Isle of Man, but you may get Manx coins and notes in your change. These are okay to you use when you are on the island, but you will have to exchange them at a British bank if you bring any back to the UK.
Be careful to use all your £1 coins while you are still on the island. The Manx £1 coins are still the smooth round coins that are no longer legal tender in the UK.
ATMs are plentiful and banks are in the main towns.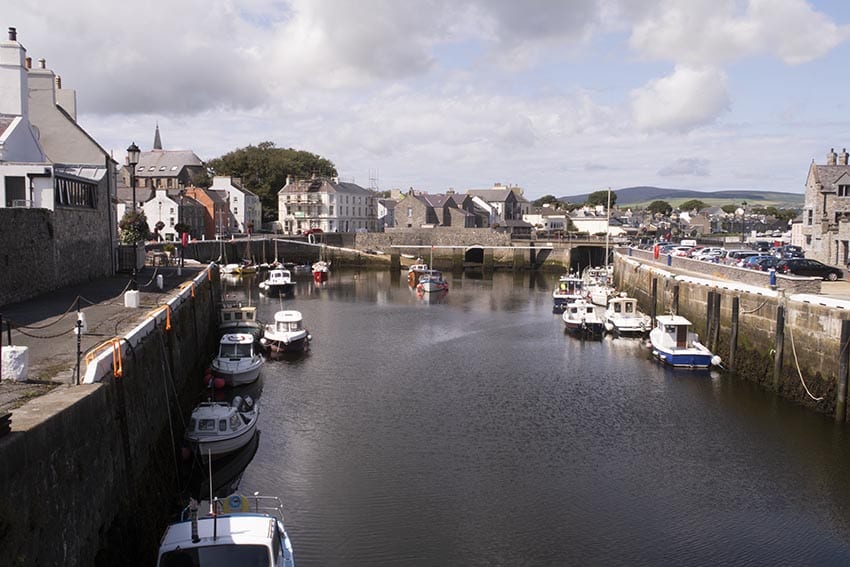 What plugs do I need?
The Isle of Man uses normal UK plugs. If you are visiting from abroad, your usual UK adaptors will be fine.
Can I drink the water?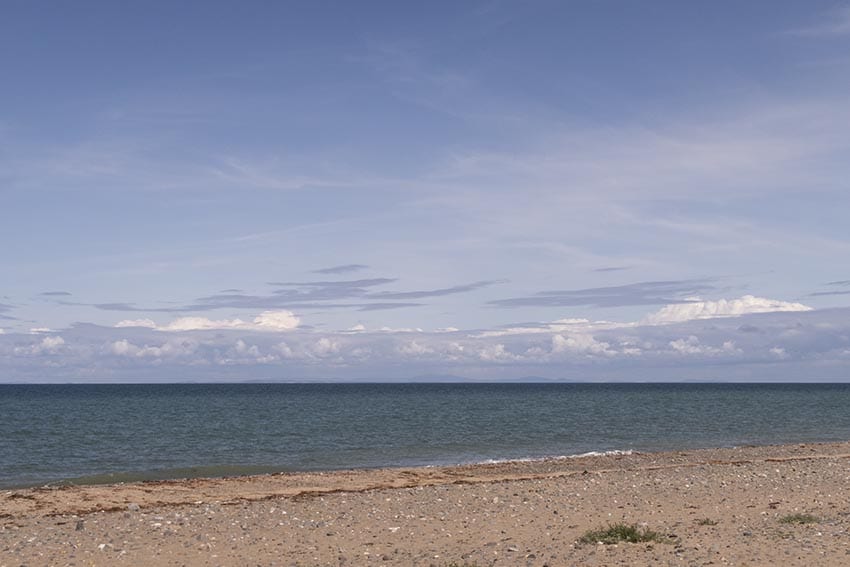 Yes, the tap water on the island is safe to drink. If you are out and about and want to use water from a stream, you can use a water bottle with a filter like the Water-to-Go which filters out over 99.9% of all microbiological contaminants including viruses, bacteria, chemicals and heavy metals from any non-salt water source.
Will I get a phone and Internet signal?
Generally the phone and internet signals – 3G and 4G – are pretty good around the island. It is worth checking with your service provider if they class the Isle of Man as in Europe and calls to Manx numbers are included in your allowance.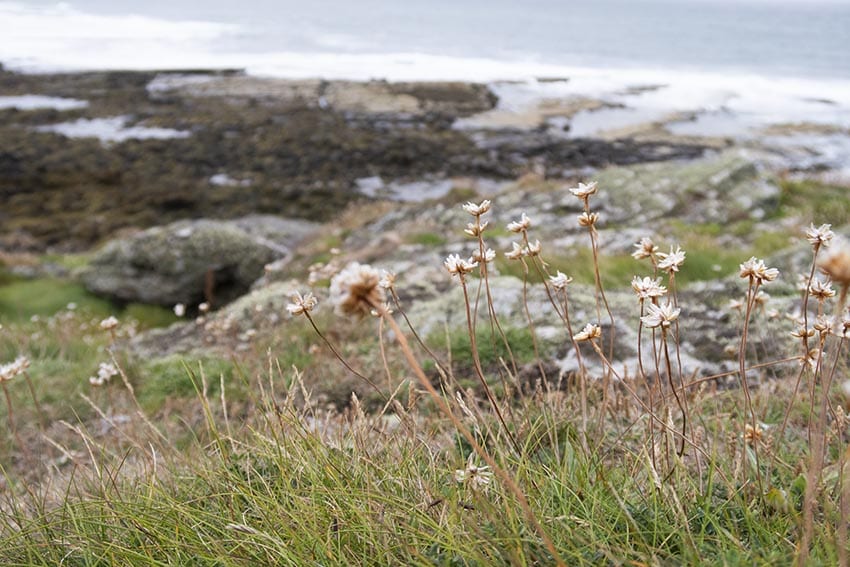 What language do they speak on the island?
While English is the main language, you will find signs in Manx and occasionally you will hear some Manx being spoken, but I have to admit it is getting rarer.
The Coastal Code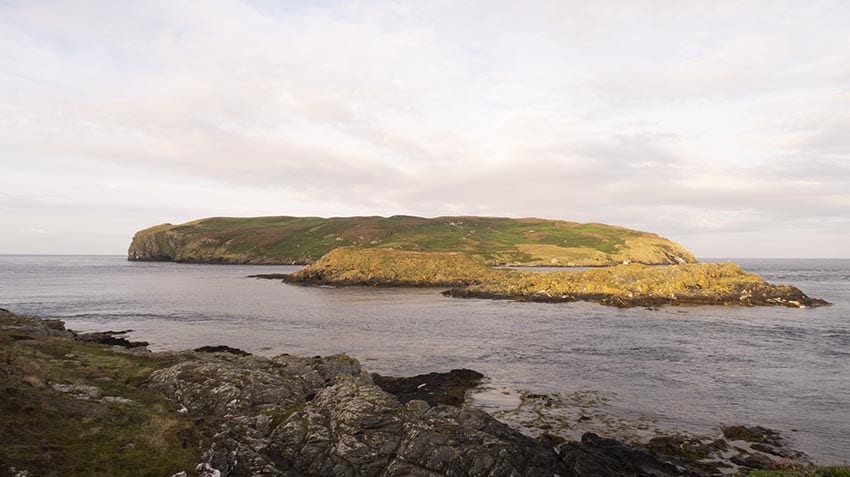 To protect the coast path, marine wildlife, flora and fauna, read the Isle of Man Coastal Code and respect the coastline for the enjoyment of locals and visitors alike.
Can I use my Drone?
You can use a drone on the Isle of Man but obviously, follow the Drone Code, and keep to safe distances from people and properties. As the island is not that big, you have to be very careful with the flight paths into Ronaldsway airport. It is advisable to apply for permission to fly from the Isle of Man CAA and then get approval to fly from Air Traffic Control if you will be flying within 5km of the airport. Use apps like AirMap or Drone Assist to check but err on the side of caution.
However, if you want to fly near or over any of the Manx National Heritage sites, such as Peel Castle, the Laxey Wheel or near the Calf, you will have to apply at least 14 days in advance for permission, which is not guaranteed. For more information contact Manx National Heritage.
Also, the Isle of Man has a large number of seabirds, including the Manx Shearwater, as well as migrating birds, seals and other animals, so please remember to avoid flying your drone during the breeding season.
Accommodation on the Isle of Man
If you are looking for a place to stay on the Isle of Man, check out these hotels and Airbnbs.
I hope this article helps you decide to make a trip to the Isle of Man. It truly is a beautiful island.
Don't forget to pin this article so you can come back to it later